The 17th Annual Brave New Voices International Youth Poetry Slam | July 16th-19th, 2014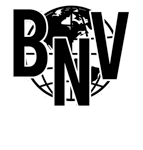 Youth Speaks Announces The 17th Annual Brave New Voices International
Youth Poetry Slam
A CELEBRATION OF YOUTH VOICE, A COMPETITION OF TODAY'S FIERCEST POETS
SAN FRANCISCO, Feb. 4, 2014 /PRNewswire-USNewswire/ — Youth Speaks, one of the country's leading nonprofit arts organizations will produce The 17th Annual Brave New Voices International Youth Poetry Slam in Philadelphia, PA July 16-19, 2014. Applications for teams interested in competing open Feb. 5, 2014.
Brave New Voices (BNV) was created by Youth Speaks in 1998 after the inaugural Youth Speaks Youth Poetry Slam in San Francisco—the first poetry slam dedicated to youth in the nation's history. Since that time, Brave New Voices has grown to represent youth from all across the United States. BNV also features International teams from Canada, Africa, the Polynesian Islands, and Europe, making it the largest and most diverse ongoing spoken word event in the world.
Brave New Voices 2014 will bring together young, outspoken artists, educators, poets, and emerging leaders to Philadelphia to participate in a celebration of Possibility. This demonstration of free speech, artistic empowerment, and youth voice will foster a community of dialogue, where young people will gather, commune together, speak to and with each other, learn about and from one another and model what we believe the people of the world should do to foment peace.
About Youth Speaks
Founded in 1996, Youth Speaks is the leading nonprofit presenter of Spoken Word performance, education, and youth development programs in the country. Youth Speaks first produced The Brave New Voices International Youth Poetry Slam in 1997, and has since been an important cornerstone of Youth Speaks' annual programming.
ATTENTION CALENDAR EDITORS
The 17th Annual Brave New Voices International Youth Poetry Slam is festival bringing together from across our nation and the world to lead the power of their voices to the building of our future through poetry and social change.
WHO
Youth Speaks
WHAT
Brave New Voices International Youth Poetry Slam
WHERE
Philadelphia, PA
WHEN
July 16-19, 2014
TICKETS
Information not available
WEBSITE
youthspeaks.org/bravenewvoices/
APPLICATIONS OPEN ON:
Feb. 5, 2014 (Deadline March 15, 2014)
SOURCE Youth Speaks