Singer Destiny Malibu Releases New Single "Lo Siento" on Feb. 28th, 2020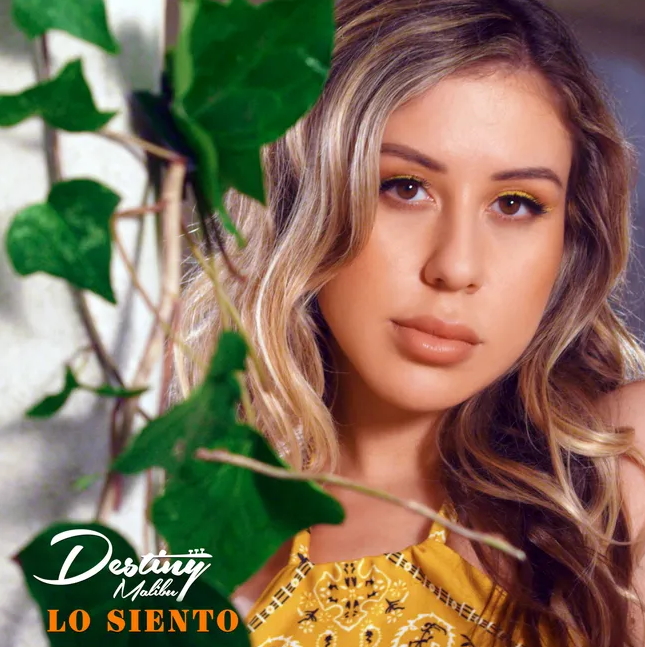 POP SINGER, SONGWRITER SET TO RELEASE "LO SIENTO" ON FEBRUARY 28th, 2020
Destiny Malibu's "Lo Siento" is "hot like fire" and solidifies that undoubtedly Destiny can sing, rap, dance and write chart worthy songs in both English and Spanish.The rhythm immediately makes you want to move your hips and dance. The beat keeps you engaged and ready to party. It's a fun, happy song with a sultry rap that Destiny executes with exact precision. It's the latin in her and she vibes it well. Her timing is impeccable. The production is fresh and full of natural sounds -there are even wooden spoons in the production! All the sounds blend perfectly with Destiny's vocals. Lo Siento is the second release and title song of her upcoming pop album scheduled for release in 2020. Destiny wrote the song about going out to a club just to have fun and not expecting to meet 'the one'. It's a particularly special concept for her because it's her first ever bilingual song and not only celebrates her being half Swedish on her dad's side and half Latina on her mom's side, but Destiny's parents actually met dancing at the famous Avalon in Hollywood not expecting to meet 'the one'.
Destiny Malibu 'Lo Siento' is out Friday, 2/28/20.
Destiny Malibu kicks off a new touring schedule in 2020, visiting approximately 600,000 teenage students across the United States with over 100 performances. Updated details can be found on www.destinymalibu.com.
TOM ESTEY PUBLICITY & PROMOTION