Pop Artist & Granddaughter of Legend Barry White, Brittany Glodean Releases New Video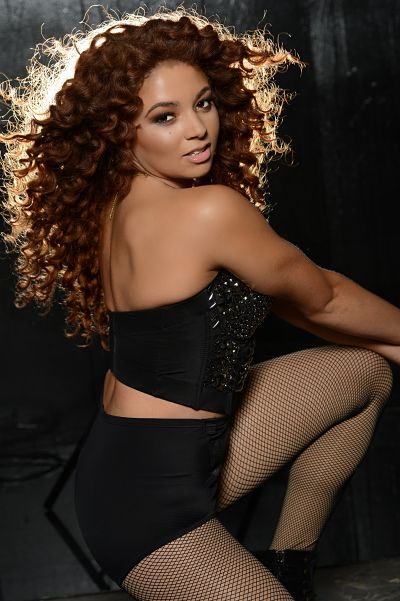 Brittany Glodean, Pop Music Artist and Granddaughter of the Legendary Barry White, To Release Video Showcasing Her Iconic Dance Style
Following in the footsteps of her famous grandparents Barry White and Glodean White, Brittany Glodean proves that legendary talent runs in the family.
Los Angeles, Calif. (PRWEB) September 03, 2014
Brittany Glodean, aka BGlo, is quickly becoming one of the hottest young music and dance artists in the entertainment industry. The granddaughter of the legendary Barry White and Glodean White, BGlo has already experienced a successful modeling career and is rapidly proving that music talent runs in the family. Glodean will be releasing her first video showcasing her iconic dance style on Friday, September 5, 2014 via her official YouTube channel.
The video gives fans a glimpse into a typical day in the life of Brittany Glodean. She explains, "I worked really hard leading up to this video. I wanted to show how diverse I am in the industry; not only do I love to make music but I love to dance. Letting people into a day in my life is essential to me and allows them to really be able to connect with me and see the process that leads to success!" BGlo recently released a teaser of the video.
BGlo's illustrious grandmother, Glodean White, also executive produces the video. She describes BGlo's project with enormous enthusiasm, "EXTRA! EXTRA! Read All About It!! Brittany Glodean – aka – B-Glo! Up and coming Fresh, New, and Innovative artist getting ready to hit the music scene with her singing, dancing, and beauty!! Here's just a sneak pre-view of what's to come! Remember this name BRITTANY GLODEAN aka B-GLO!! Be on the look out for her highly, and anticipated singing debut!! Soon to follow!"
BGlo has been singing, dancing and performing since she was four years old. She is a member of many of the best dance companies in Los Angeles such as The Performing Arts Center and L.Y.T.E. Dance Studio. (Click here for L.Y.T.E. Dance Studio Website). L.Y.T.E. Dance Studio owner and instructor, Tawnya McCoy choreographed the dance video to BGlo's style. McCoy, whose credits include Ludacris, Snoop, B-Legit, and Adele, commented on her experience working with Glodean. "Working with Brittany is inspiring and fun…not only is she extremely talented but her fierce dedication and commitment to everything she does makes her such a joy to work with."
For more information about Brittany Glodean and details on upcoming performances, visit her Official Website.