Jason Derulo Teams Up With Get Schooled To Inspire Students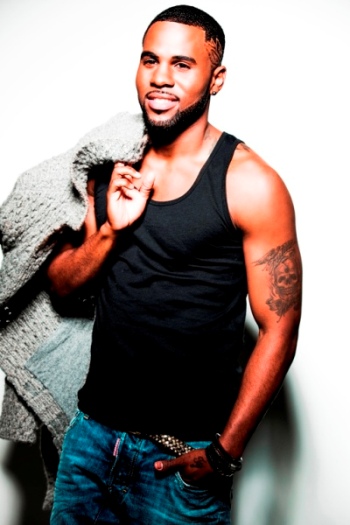 Platinum Recording Artist Jason Derulo Teams Up With Get Schooled To Inspire Students
Students can win Jason Derulo swag, free concert tickets and meet Jason Derulo in-person at one of his shows.
New York, New York (PRWEB) October 07, 2014
Today, platinum recording artist Jason Derulo and national non-profit Get Schooled announced a partnership to promote and engage students through the "Talk to Jason Tour". Millions of Jason's fans are closely following his national tour with Becky G. kicking off this month. The tour will take them to 13 cities across the east coast. Get Schooled is going to test students' knowledge of the artists, their connection to their tour stops and the significance of those cities in our country's history. Participating students have a chance to win Jason Derulo swag, concert tickets, a private video message from tour-mate Becky G. and a meet and greet with Jason himself at one of his final tour stops.
"We captured America's attention this summer with two #1 songs, and we want to use that inspiration to capture America's attention on something equally important, education," said Jason Derulo. "I am excited to partner with Get Schooled because they know how to inspire young people."
Beginning October 7, students can go to http://www.getschooled.com and engage with an interactive map highlighting tour stops on Jason's "Talk Dirty to Me" Tour. For each stop, students can answer questions about the city (e.g. At its peak, how many people lived in Detroit, MI?), and earn points for rewards and recognition. One lucky fan will win two tickets to one of Jason's final tour stop and have the opportunity to meet Jason himself.
"Getting a great education and learning how to think critically has never been more important," said Marie Groark, Executive Director of Get Schooled. "Get Schooled is excited to partner with an incredibly talented artist who can share his passion for learning and his work ethic to our students."
Jason Derulo will embark on his first headlining U.S. tour this fall which kicks off on Wednesday, October 15, in Michigan at the Royal Oak Music Theatre. Becky G. will open for Jason Derulo. Routing for the 13-city circuit is as follows:
WED 10/15 – Royal Oak, MI, Royal Oak Music Theatre
THU 10/16 – Indianapolis, IN, The Egyptian
SAT 10/18 – Minneapolis, MN, The Myth
SUN 10/19 – St. Louis, MO, The Pageant
TUE 10/21 – Sayreville, NJ, Starland Ballroom
WED 10/22 – New York, NY, Best Buy Theater
FRI 10/24 – Boston, MA, Orpheum
SUN 10/26 – Wallingford, CT, The Dome @ Oakdale
TUE 10/28 – Silver Springs, MD, Fillmore
WED 10/29 – Myrtle Beach, SC, House of Blues
THU 10/30 – Atlanta, GA, Tabernacle
SAT 11/1 – Tampa, FL, Jannus Live
SUN 11/2 – Miami, FL, Fillmore
About Jason Derulo
Five years in from making his debut in pop music, Jason Derulo has sold more than 40 million records worldwide and amassed more than 1.2 billion views on his YouTube Channel. His last song, "Wiggle" featuring Snoop Dogg is his eighth song to reach the Top 10 on the Top 40 format and his ninth platinum-selling single. Derulo's ubiquitous hit "Talk Dirty" featuring 2 Chainz was his most successful track to date, having sold more than six million singles worldwide with a music video that has garnered more than 200 million views on YouTube. The Miami-native's career started when he was 16 years old and began writing songs for artists like Lil Wayne, Pitbull, Diddy, Sean Kingston, Cassie and Danity Kane.
About Get Schooled
Get Schooled is a non-profit organization that directly engages and motivates students to graduate from high school and succeed in college. Get Schooled links students with high quality, cutting edge resources and tools they need to succeed. Get Schooled has developed a track record of success because it engages with young Americans using the media, technology and popular culture that is an integral part of their lives. Get Schooled's work is boosted by partners like Viacom and the Bill & Melinda Gates Foundation. In its first two years, Get Schooled has engaged more than 3.5 million young Americans since its inception and has built a network of more than 2,000 middle and high schools.