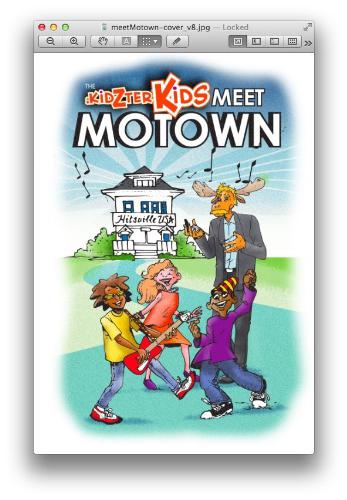 Kidzter Books & Music Releases Motown Children's Book — Free For 5 "Motown Mondays" On Amazon

SAUSALITO, Calif., Nov. 20, 2014 /PRNewswire/ — Kidzter Books & Music has released The Kidzter Kids Meet Motown, a time-travel adventure in which the Kidzter Kids (Eva, Jimi & Carlos) go back in time to Motown in the '60's to learn about teamwork.

"A time travel trip back to Motown' glory days when everything was Uptight (Alright) for a trio of today's youth. What a great way for kids to learn the love of music history," Joel Selvin, S.F. Chronicle Music Critic & Author.