Girl Group Fifth Harmony to Debut New EP, "Better Together" on Oct. 22nd | On Tour Now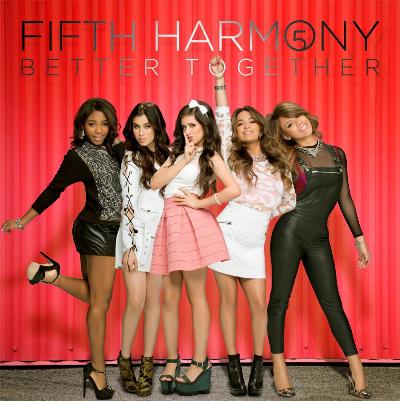 Fifth Harmony Ready Debut EP "Better Together" For October 22nd Release
Supporting Cher Lloyd On Tour Now
NEW YORK, Sept. 10, 2013 /PRNewswire/ — Building on the monumental success of their debut single "Miss Movin' On", Fifth Harmony (5H) are now gearing up to release their first EP, Better Together [Epic Records/Syco Music], through all physical and digital outlets on October 22, 2013. The five-song collection illuminates every shining side of America's only teen pop female vocal group—from upbeat anthems to elegant heartfelt melodies.
The iTunes pre-order went live on Monday, September 9th at midnight (12am EST). Link: smarturl.it/bettertogether and includes a special bonus track of "Me & My Girls." Across Better Together, each voice takes center stage, delivering uncontainable energy on tracks like "Don't Wanna Dance Alone" and making way for tangible emotion on "Who Are You" and "Leave My Heart Out of This". However, the girls have a lot more music in store as well.
The quintet is readying a special acoustic and Spanish version of the standout "Better Together" EP, both of which will be available later this fall.
Fifth Harmony has quickly become one of the most-talked about acts in pop music. After debuting "Miss Movin' On" live on The Today Show, the program received more tweets about this concert than any other performance all summer. The music video has surpassed 8 million views mark on YouTube/VEVO, while the song reached #34 on Top 40 Radio, and is continuing to gain steam. They've been handpicked to be a part of Disney's "Next Big Thing" Campaign, MTV & Pop Tarts "Crazy Good VMA Concert", and a performance on AllAccess.MTV.com prior to their VMA red carpet debut. Cumulatively, they have 70 million total YouTube views, nearly half a million Facebook "likes", and over 750,000 Twitter followers.
Right now, hot off their 22 city #HarmonizeAmerica mall tour, you can catch Fifth Harmony supporting Cher Lloyd on her "I Wish Tour".
There's no harmony sweeter than Fifth Harmony. Get together with them soon.
Tracklisting:
1. Don't Wanna Dance Alone
2. Miss Movin' On
3. Better Together
4. Who Are You
5. Leave My Heart Out Of This
For more, visit:
">www.twitter.com/FifthHarmony
">www.youtube.com/OfficialFifthHarmony
SOURCE Epic Records