Multi-Instrumental Teen Group J3 Releases New Album "Opus 1" | WATCH NEW VIDEO!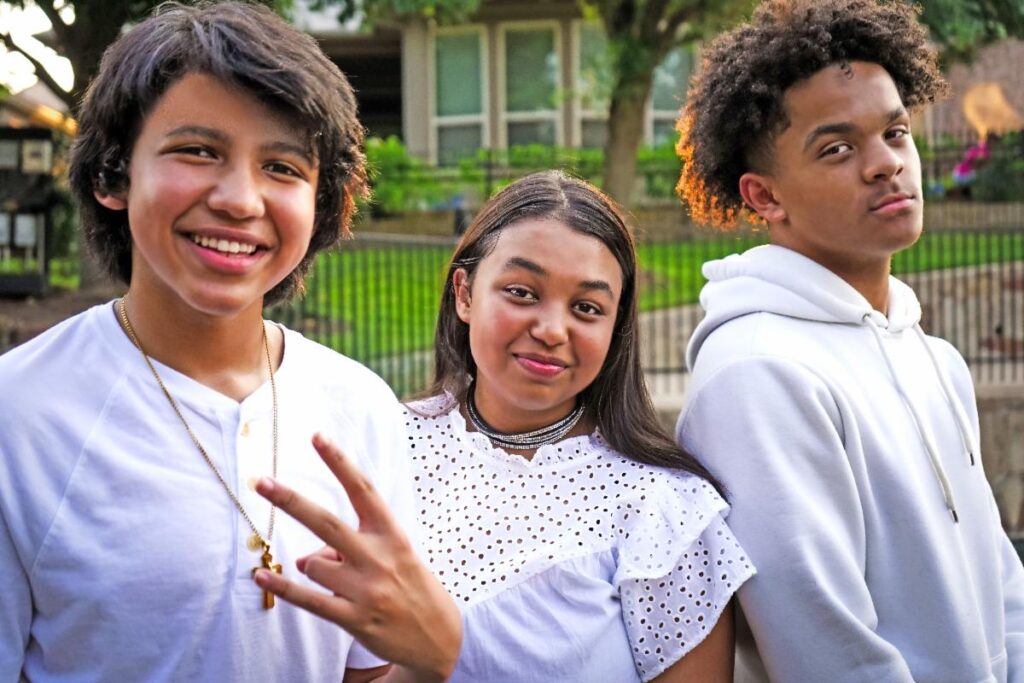 MULTI-INSTRUMENTAL TEEN SENSATIONS J3
DROP NEW CD OPUS 1 TODAY!
Justin-Lee Schultz, Jamie-Leigh Schultz & Jaden Baker
Thrill On New CD Showcasing Originals & Drawing Inspiration From
Chick Corea, Michael Jackson, Jon Batiste & Jeff Lorber
While most teens crave screen time, J3 seeks synchronicity on the bandstand. Proficiently grooving on virtually any instrument within any genre, Justin-Lee Schultz, Jamie-Leigh Schultz and Jaden Baker personify joy. "Music takes me to my happy place," shares Justin. "As soon as I start playing or listening to my favorite artists, any bad emotions fade away." His sister Jamie adds, "It helps me express myself when words fail," while Jaden confides, "It's my first love. Music provides a specific peace for me that nothing and no one else can." Every now and then, special artists come along with mind-blowing abilities and an intuitive sense that is well beyond their years. J3 are those types of musicians. Independently the members of J3 have garnered praise from such dynamic forces as Quincy Jones, Robert Glasper, Harry Connick Jr. and Israel Houghton, among others. J3's youthful exuberance is tempered with serious musicianship, deep reverence for their predecessors and an eye towards the future. The first time the electrifying teenage trio played together was in 2020 at the NAMM (National Association of Music Merchants) convention in Anaheim, California, where an instant friendship was kindled. "We work so well together because we have a real friendship and respect for one another and have a lot of fun," says Justin. "What I love about being in this group is that we know how to joke and have fun, but we also understand when it's time to lock in and focus!" declares Jaden. J3's anticipated trio debut, Opus 1, is available everywhere today via Shanachie Entertainment.

Justin: Keys & Guitar/Jaden: Bass/Jamie: Drums
Danny Weiss, VP of Shanachie's Jazz A&R states, "J3's brilliance, passion and awesome chops are off the charts. The fact that they are just in their teens makes you believe in reincarnation." Opus 1, is a thrilling collection of eleven tracks that shine a spotlight on the trio's far-reaching influences from Pop, Jazz, R&B, Hip Hop, Rock, Gospel and beyond. In addition to stunning originals, there are also memorable tributes to Chick Corea, the King of Pop and Jeff Lorber.
Born in South Africa and now based in Los Angeles, Justin-Lee Schultz says with a grin, "If I were not a musician, I would be a news anchor or a pilot. I think I could develop a good news anchor voice!" The 15-year old instrumental whizkid cites his Dad, guitarist Julius, as his first and main influence. Justin is well on his way to finding his own voice. He enjoys deep diving into diverse musical settings and has already caught the attention of numerous notables. Quincy Jones says, "This kid is something special!" while Robert Glasper says, "He sounds amazing and he's only getting better!" Equally adept on piano, bass, guitar, harpejji and talk box, Justin considers the piano his main instrument commenting, "The pianists that have influenced me the most are Bob James, Herbie Hancock, Chick Corea, George Duke, Oscar Peterson, Cory Henry, Art Tatum, and Jeremy Siskind." Justin who has been playing since he was a toddler, has appeared with his sister and father on America's Most Talented Family and he wowed Steve Harvey on his former program Little Big Shots and Harry Connick Jr. on his former daytime talk show Harry. In 2020, Justin's recording debut on Shanachie, Gruv Kid, landed at #1 on iTunes Jazz and featured such stellar guests as Bob James, Pieces Of A Dream, Gerald Albright and Jonathan Butler, among others.
"Music has always been a part of my life ever since I can remember," recalls Justin's 18 year-old sister Jamie. "When I was around five years old, I played in front of an audience for the first time at one of my Dad's concerts and after playing I knew music was my calling." A gentle force of nature, Jamie flows effortlessly between drums, bass and guitar and her influences range from such eclectic sources as Sheila E., Stevie Wonder, PJ Morton and Kendrick Lamar, among numerous others. "It's important for me to be able to play different genres of music so I can remain versatile and not get stuck in a box," explains the serious-minded musician who was recently accepted into Berklee College of Music. 16-year old Dallas based Jaden Baker cites bassist Derrick Hodge as a mentor and admits to having Robert Glasper, Moonchild, Mumford and Sons, Rascal Flatts and Snarky Puppy in heavy rotation on his current playlist. Jaden has recorded and toured with Gospel stars Israel Houghton and Fred Hammond and is the Music Director for Student Ministries at T.D. Jakes' The Potter's House. Jaden shares, "I play the drums, bass guitar, piano, guitar, cello, tenor trombone, bass trombone, and I've just started messing with trumpet and accordion. I was raised to never have a favorite. I have many influences for these instruments that keep me going and inspire me to do better!"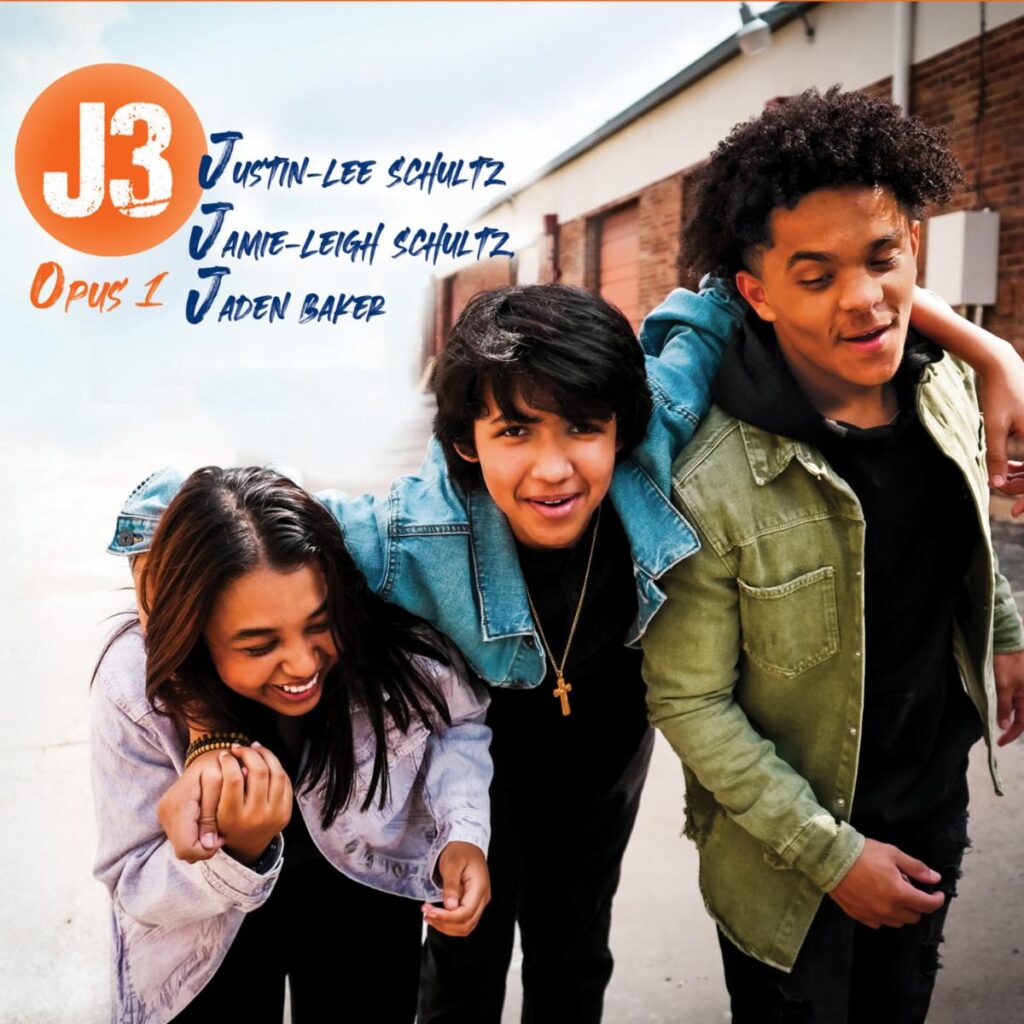 With the release of Opus 1, J3 is poised to take their career to new heights but their focus remains on the music and staying true to who they are. Jamie adds, "I hope when people hear our new CD that they will feel inspired. My dream is that J3 will continue to have fun and make great music!" Jaden reflects, "It is important for myself and J3 to ride the positive train because the majority of the negative music that trends nowadays is directed towards teens and young people." Justin concludes, "I think it's important for us to always be positive and to make music that spreads positivity. Music definitely has the power to bring people together and I hope J3 can do that."
Shanachie Entertainment