NEW VOICES! R&B Singer Kristina Murrell to Release New Single "Got Me Dreaming" on Jan. 29th, 2021 | WATCH NEW VIDEO!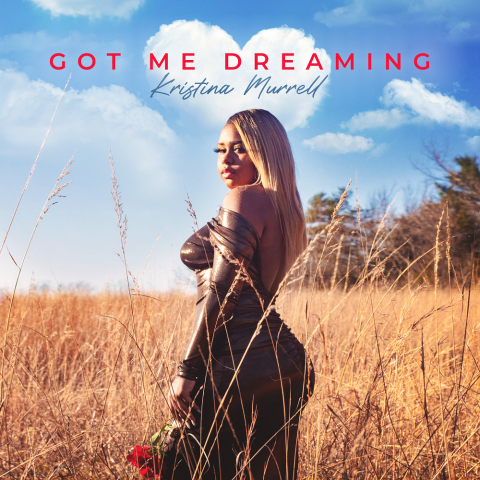 Barbados-Born Artist Kristina Murrell Releases New Single "Got Me Dreaming"
UPDATE FEB 4th, 2021: Watch NEW Official Music Video Below!
JAN 25, 2021 – 'Got Me Dreaming' by Bridgetown (Barbados) born R&B singer Kristina Murrell, will be available to stream on all major streaming platforms January 29th.
Kristina Murrell is an up and coming artist whose debut album is set to be Valentines Day of this year. The Bridgetown (Barbados) born singer has always had a natural affinity for music. After moving to the United States at the age of fifteen to pursue her education, Kristina recognized her musical potential whilst taking a choir class.
"Music has become one of the most important things in the world to me. I want to make great music for the world," says Kristina.
Not long after, American record producer and songwriter Sonny King discovered Kristina's natural talent during an audition for the Record Label and Charity organization Music For Love. Once the connection was made, Kristina Murrell began working with Sonny at his recording studio in Greensboro, NC. After signing a production deal with Music By King Inc., the young artist landed a record deal with Music For Love. Although she receives creative inspiration from a number of artists such as fellow Barbados born superstar Rihanna, Kristina Murrell combines a variety of stylistic elements to form her unique sound. In addition to her musical pursuits, Kristina has a successful modeling career and studies business in college. With over 18,500 followers on Instagram alone, there is no denying the fact that Kristina Murrell has already cultivated a dedicated following prior to her debut release.
Make sure you follow Kristina Murrell on social media to keep up to date with upcoming releases and performances:
WWW.MUSICFORLOVE.ORG
Itunes – http://itunes.apple.com/album/id1546176415?ls=1&app=itunes
Apple Music – http://itunes.apple.com/album/id/1546176415
Instagram – @krisscrispy
Facebook – www.facebook.com/KristinaMurrellMusic
Music For Love