Up-and-Coming Pop/R&B Girl Group MAKO Girls Releases New Music Video for "Ain't Thinkin' Bout You" | WATCH!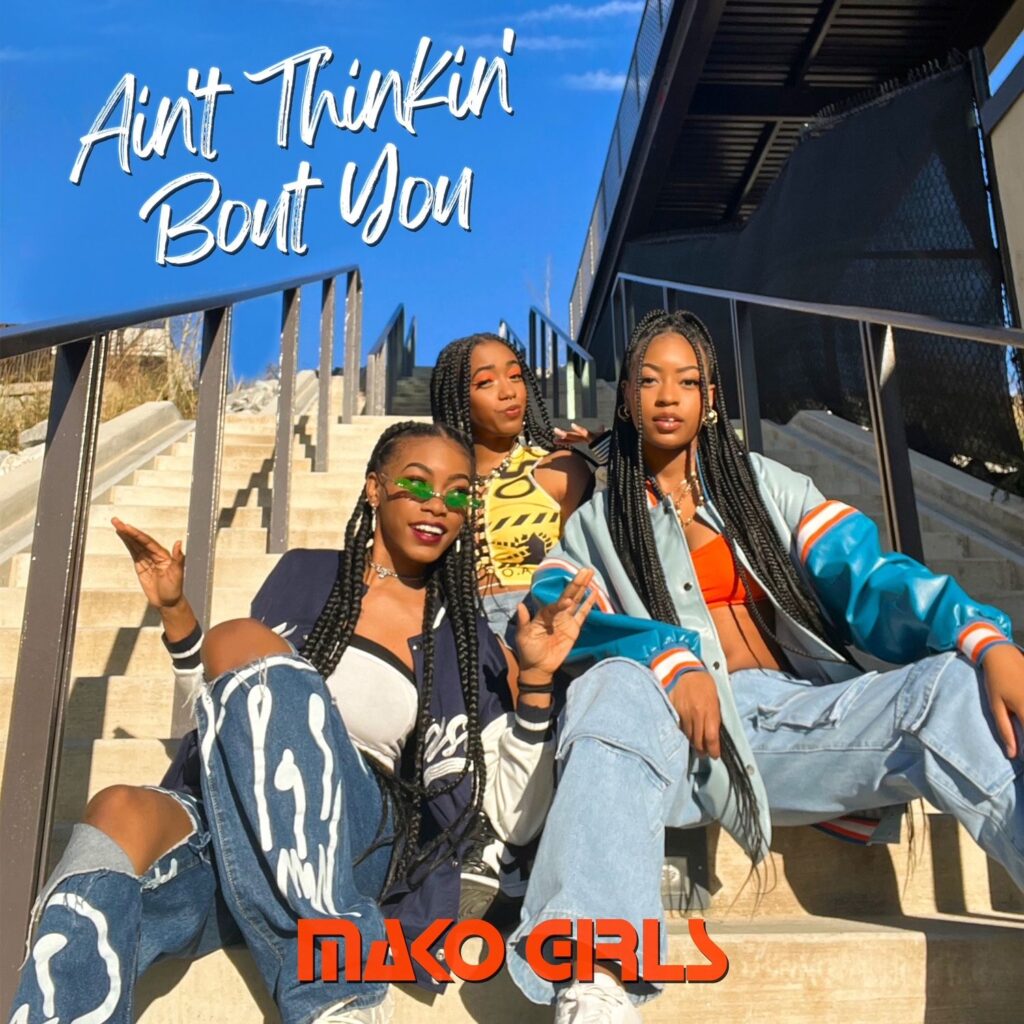 Up and coming POP / R&B Girl Group Releases New Music Video
MAKO Girls Presents…
New Video Release "Ain't Thinkin Bout You"
ATLANTA – May 25, 2022 – PRLog — MAKO Girls presents the release of their new music video visual, "Ain't Thinkin Bout You". The exclusive video release and new single is electric and explosive highlighting the talented, extraordinaire MAKO Girls, music director Kiki Ely and choreographer Taylor Perymon. The MAKO Girls are Atlanta's dynamic and sensational girl singing group stomping the yard with a pop, R&B impressions. The group's new single, "Ain't Thinkin Bout You" will illuminate the room with an astonishing music video leaving you chanting "I Ain't Thinkin Bout You!"
The MAKO Girls (Mimi, A-Ni and Kena Ochoa) personally invite you to head over to YouTube for a front row seat to witness their reveal of this astonishing music video! Get ready for amazement because this music visual is fiery with flare bringing dance and funky choreography adding in stepping…reppin' the culture. You will have this video on repeat for sure. Click here to get your front row seat (Psst…hit the subscribe button)!
Mimi, A-Ni and Kena extends a BIG "Thank You" to everyone for supporting, rooting, cheering and being a genuine fan to MAKO Girls. The group is extremely thankful for their fans and feel very blessed to produce music for the world to groove to, vibe with, and embrace.
Peace and Love!
* * *
About the MAKO Girls
Meet Atlanta's own pop and R&B group MAKO Girls! Deemed to be as legendary as the great TLC. MAKO Girls have been setting their own trends and creating their own opportunities. Meet (left to right) Mimi, A-Ni, and Kena Ochoa known to most as MAKO Girls.
Since 2013, this hot trio has performed at over 300 live shows across the U.S. in various venues for a variety of community events, festivals, and concerts. Some of the most memorable events are: The 11th Annual ATL Hip Hop Day, The Taste of Soul Music Festival, Fresh Empire Atlanta Teen Showcase Edition, Celebration of Music (aired on PBS), and Sweet Auburn Music Festival in downtown Atlanta. The girls' unique style was featured as an opening act for Mindless Behavior, as they continued to gain momentum industry wide. MAKO Girls are mentioned as one of the Top 8 Black Girls Group you should add to your summer playlist ASAP on BET.com. With over 1.2M followers on TikTok, MAKO Girls worked with MAJOR brands such as Colour Pop Cosmetics, Disney, IMVU, and IHOP. The group continues to break barriers creating R&B – Pop music incorporating different and various styles to voice one epic sound.
Connect with Atlanta's Own @MAKOGIRLS:
Website: www.makogirls.com
By: Mako Girls Entertainment LLC