British Singer Grace Carter Releases New Single "Dark Matter" | WATCH NEW VIDEO!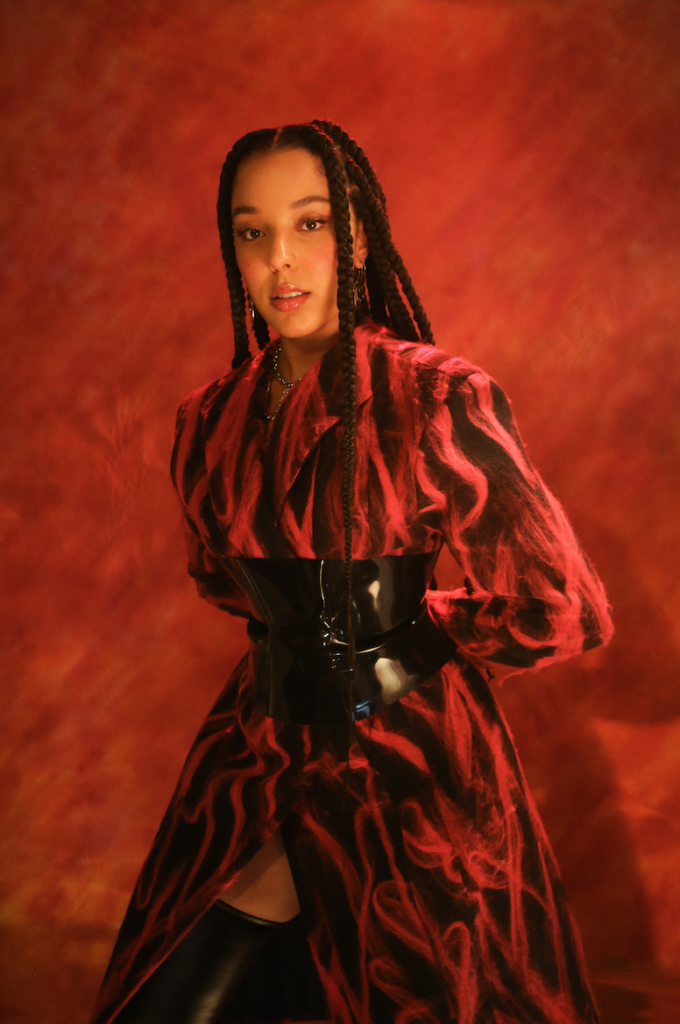 BRITISH BREAKOUT GRACE CARTER RETURNS WITH "DARK MATTER," HER FIRST NEW MUSIC OF 2021
Grace Carter, one of the most dazzling and distinctive British voices in years, is back with brand new single "Dark Matter," her first new music of 2021. Profoundly personal yet dealing with universal feelings of grief and loss, the track highlights the intimate lyricism and deep-cutting musicality that has to date earned Grace 300M global streams, a Top 5 placement on the 2019 BBC Sound Poll, and slots supporting the likes of Dua Lipa, HAIM, Jorja Smith and Lewis Capaldi.
Alongside the single, Grace has also unveiled a brand-new video directed by acclaimed fashion photographer Ronan Mckenzie where she is also seen wearing McKenzie's brand Selasi. "Dark Matter" was written by Grace alongside George and Henry Flint and was recorded in London. Watch the video below and stream/purchase "Dark Matter" HERE.
"Dark Matter" marks the first offering from Grace since 2020's "Blame" (ft. Jacob Banks) which Clash hailed as a "transfixing experience," with more new music planned for 2022. The new material continues to touch on topics around her personal relationships while also delving deeper into themes surrounding the exploration of her identity as a mixed-race woman. This introspection has led to a collection of beautiful new material that focuses on protest and community to create her most compelling work to be released thus far.
In 2018, Grace released her debut EP Why Her Not Me, a striking exploration of pain and loss, inspired by her father's absence from her life. The Sunday Times hailed her "vibrato-rich voice that soars and swoops in a manner recalling Lauryn Hill and Adele," and The Observer noted "The Brighton-raised singer-songwriter's arresting pop exists on a sliding scale between strength and vulnerability, each track hinged on [her] robust and emotionally bracing vocals."
Shore Fire Media