Female R&B Trio Roxxy Montana Signs New Deal with Swift Endeavor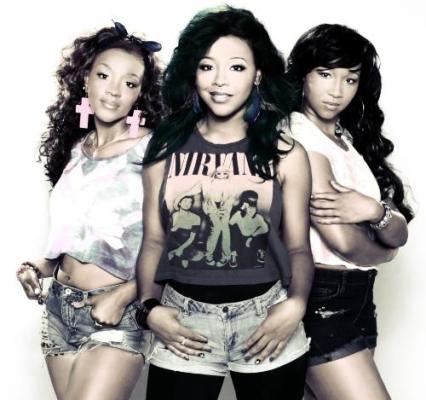 RoXxy Montana Signs Exclusive Worldwide Deal With Swift Endeavor
BEVERLY HILLS, Calif., May 9, 2014 /PRNewswire/ — Swift Endeavor has announced the signing of RoXxy Montana, an American all-female R&B trio from Detroit, Michigan who made the top 16 on season 3 of the X Factor USA. They were a part of the Groups category, mentored by Simon Cowell. Swift Endeavor's team was impressed by their performances during the show and recognized the strong following behind this group. The group, which consists of sisters Temperence, Tenija, and Tiara Moton, officially signed with Swift Endeavor in Los Angeles.
Edward Su, Associate Manager, Swift Endeavor said, "The chemistry between the RoXxy Montana sisters both on and off stage is amazing. They are really great girls, who will go on to do great things. They're great fun to be around and most importantly, they are all incredibly talented. They amassed a legion of fans and won America's heart on season 3 of The X Factor with their breathtaking vocals and inspirational support for one another. We are proud to welcome them into the Swift Endeavor family."
RoXxy Montana signed with Swift Endeavor after being approached by a number of major labels. Tiara Moton: "On behalf of RoXxy Montana we would like to thank Swift Endeavor and their incredible team for supporting us in our creative vision and giving us the independent status we need to make great music for our fans. We are excited to enter this new era with such an innovative label as ours at Swift Endeavor."
Visit RoXxy Montana at:
Facebook.com/RoXxyMontana
Twitter.com/RoXxyMontana
Instagram.com/OfficialRoXxyMontana
Swift Endeavor is an independent recording label and a talent management firm that represents artists across every entertainment sector, specifically music. Other areas include film, television, theatre, advertising, literature and digital media. It also advises top consumer brands and provides clients with unique marketing solutions across social media, mobile and gaming platforms. Swift Endeavor works in connecting brands and audiences through sponsorships, licensing, media, consulting, events, training, talent management and unparalleled client service across its diverse and wide ranging areas of expertise.
SOURCE Swift Endeavor