Musical Prodigy Grace Kelly Wins 2011 ASCAP Foundation Young Jazz Composer Award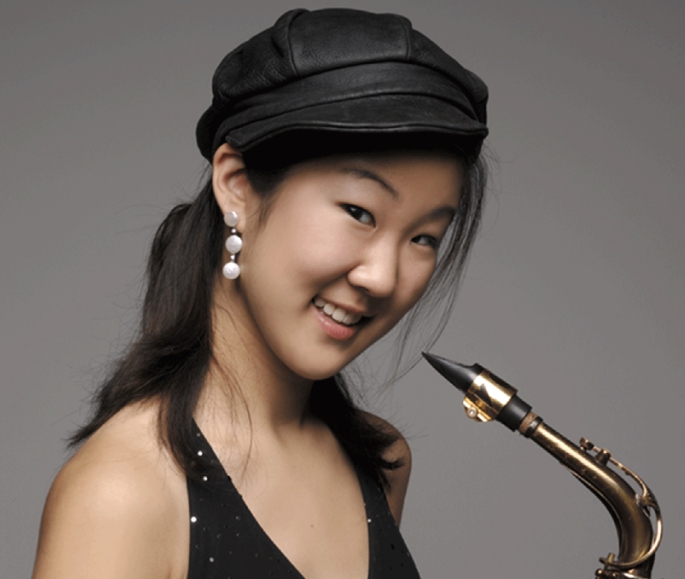 ACCLAIMED MUSICAL PRODIGY GRACE KELLY
WINS 2011 ASCAP FOUNDATION YOUNG JAZZ COMPOSER AWARD
TO MAKE NPR JAZZSET DEBUT WITH
MARY LOU WILLIAMS WOMEN IN JAZZ FESTIVAL ALL-STAR QUINTET
DL Media is proud to announce acclaimed musical prodigy Grace Kelly has won a 2011 ASCAP Foundation Young Jazz Composer Award. Additionally, the saxophonist, vocalist, and composer will make her debut on NPR's nationally syndicated radio, JazzSet, in a segment featuring the Mary Lou Williams Women In Jazz Festival All-Star Quintet, consisting of: recent GRAMMY® Award winners, bassist Esperanza Spalding and vocalist Dee Dee Bridgewater; NAACP Image Award nominee, pianist Geri Allen; and drummer Terri Lyne Carrington.
The 2011 ASCAP Foundation Young Jazz Composer Award, announced in February, serves as Kelly's fourth ASCAP Award (receiving recognition in 2007, 2008 and 2010). The ASCAP Foundation Young Jazz Composer Award, established in 2002, was created to encourage gifted jazz- composers from throughout the United States. The recipients, who receive cash awards, range in age from 9 to 29, and are selected through a juried national competition.
The upcoming NPR JazzSet segment – set to be released on March 3, in conjunction with International Women's History Month – marks Kelly's first appearance on the show and a special edition of JazzSet. Taped on May 20, 2010 in Washington D.C. and featuring the all-star female quintet, the first half of the concert presents the music of Mary Lou Williams (born 100 years ago in May 1910), and the second half showcased music from the quintet plus "Cottontail" and "All Blues." To hear Williams' music and the all-stars stretch out, both halves are represented on the JazzSet. Additionally, longtime host Dee Dee Bridgewater celebrated her 60th birthday on stage with the band members and audience. JazzSet can be heard on 110 NPR affiliates across the country. Check your local station for dates and times of broadcast. Or listen on demand at JazzSet.NPR.org.
Kelly is currently celebrating the release of her most recent PAZZ Productions album, Man With The Hat The disc features and pays to tribute legend Phil Woods, inaugurating the alto great's 80th birthday year. Consisting seven standards and originals penned by both Kelly and Woods, the media has critically lauded Man With The Hat.
Grace Kelly · Man With The Hat
PAZZ Productions · Release Date: January 25, 2011
For more information, please visit Grace Kelly's new webpage: http://www.gracekellymusic.com/.