Bahamian Songstress Angelique Sabrina Releases New Music Video | "I'm Ready"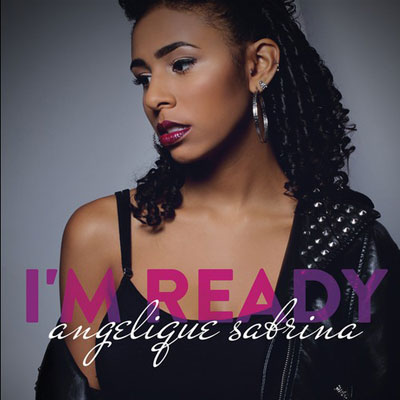 Angelique Sabrina's New Video "I'm Ready"
The Bahamian songstress' evolving style showcased in latest love ballad
NASSAU, The Bahamas, Feb. 13, 2014 /PRNewswire/ — The worldwide premiere of the much-anticipated release of Angelique Sabrina's music video, "I'm Ready", will coincide with the celebration of love on Valentine's Day, February 14. The video, shot in the Bahamian hit-maker's beautiful hometown of Nassau, captures the many facets of love and relationships that speak to Angelique's generation.
"I'm Ready" follows Angelique's journey through loving relationships, set in the majestic and historic backdrop of the nearly 300-year old Graycliff hotel property in the heart of The Bahamas' capital city, as well as several other stunning tropical locations in the island nation.
The official premiere of the music video of "I'm Ready" has been coordinated with some of the top music outlets in the region. Angelique Sabrina's management company, White Ocean Entertainment, has teamed up with Fuse, iHeartRadio, Tempo, Hype TV, 99 JAMZ in Miami, The Bahamas' leading urban radio station 100 JAMZ, Cable Bahamas TV station Cable 12 and movie theatre chain Galleria Cinemas to bring "I'm Ready" to as many people as possible on Valentine's Day.
"I'm Ready" comes off the success of the up-tempo hits "Pull Up" and "Stop Sign", Angelique Sabrina's danceable tunes that got a new generation of music lovers on their feet. The romantic new song, co-written by Angelique Sabrina, signals the developing style of her maturing career, with a clear homage to the R&B favourites of the 80s and 90s.
Angelique shared that "I'm Ready" is a new direction for her. "It's the first real love song I've written. It's very different from any song that I've ever recorded before, and I think it represents where I'm at in my life perfectly. I also think it relates a lot to my generation and how we feel about love and relationships."
With the release of her latest single, Angelique has shown that her music has evolved right along with her. "I'm Ready" is a fresh, young ballad, filled with the imagery of budding relationships, that showcases Angelique Sabrina's smooth, romantic vocals.
The "I'm Ready" track is available now for download via iTunes, and the music video will be released worldwide on Valentine's Day.
SOURCE White Ocean Entertainment