TAKE A LISTEN! Pop/Soul Singer Gianna Salvato Releases Single "Baby It's You"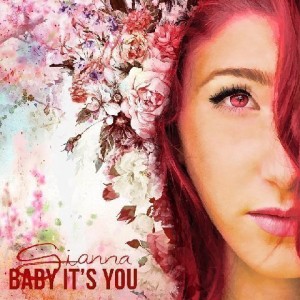 Pop/Soul Singer-songwriter GIANNA SALVATO releases new single "Baby, It's You".  "Baby, It's You" is the first single to be released from GIANNA's upcoming EP entitled, "The Diary of Lola Grey", available later this fall. 
With the steady stream of sound-alike female vocalists in pop music, New York native Gianna Salvato is the rare voice, unlike any in the industry today, that cannot be easily defined by any genre. Her engaging lyrics will captivate her fans and place her alongside the biggest pop stars in the public's affection.
With her debut single "Baby, It's You" singer/songwriter Gianna is set to stand on her own as a musical powerhouse for decades to come. As a songwriter, Gianna writes from personal experiences and believes that the best songs come from reality, "I don't write about anything that I haven't personally gone through. I want people to read my lyrics and know me, to not only listen to my music but also feel it. It's very important for people to understand my music, because all of my favorite artists are the people who write songs that I can relate to", she mentions.
Gianna's eclectic music influences range from Alicia Keys and Amy Winehouse to Queen, Etta James, Frank Sina-tra and Al Green. Music has gotten Gianna through the most difficult times in her life. She states, "I always knew that if I didn't stay true to myself, I would never be happy. In the end, you have to do what's right for you."
CONNECT w/ GIANNA
Twitter: @GiannaSalvato
Instagram: @GIANNAOfficialMusic
Facebook: /GiannaSalvatoMusic
Website: www.IamGianna.com