LISTEN TO NEW MUSIC! 19 Year Old Singer YOUNG MARCO Releases New Single "Love Song"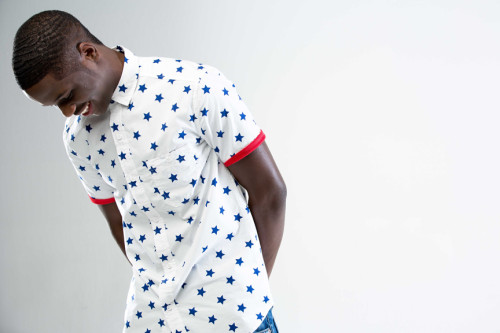 19 year-old Singer/Musician and BET Music Matters Artist YOUNG MARCO releases new single, "LOVE SONG"
"I was inspired by wanting to give people a taste of what love could feel like through music. Many people suggest that they have never felt true love, but through my lyrics I paint the picture of what real love feels like through a love song," says Young Marco. "Love Song" was written by Young Marco and Eric "Cire" Crawford collectively, (Mariah Carey, K. Michelle, Milla J, Ravaughn).
The 19 year-old singer/musician is currently on tour in support of his critically-acclaimed domestic violence single, "Gone Long Gone" and his upcoming EP, "4 Our Generation". Young Marco's "4 Our Generation" promotional tour includes stops in; Atlanta, New York, Washington DC, Los Angeles, Austin, Houston, Chicago, Dallas and Detroit, just to name a few.
ABOUT YOUNG MARCO
Young Marco is a performer, singer, musician, and songwriter that oozes passion with every sound that he delivers. At the age of seventeen, one would suggest Young Marco does not have enough life experiences to create such passion filled, relatable music, but through his musical genius he paints a very vivid visual of the minds of a young boy in comparison of a full life. It suggests that we should listen to our youth more because they have something to say!
At the tender age of eight, having all intentions of being a rapper, Young Marco wrote his first song "In love with my closet", a trendy song he created with his younger sister. Between the ages of 8-14 Young Marco and his father created several songs and visuals, including his debut single "One Night" that contributed to his local popularity. Impressed by the following Young Marco gained and wanting to take his talents to the next level, Young Marco's father placed him in Artist Development to assess what else YM had to offer. This would be the beginning of YM's new direction. In his own words, "I've always wanted to sing, but I had to convince my Dad and everyone else first!"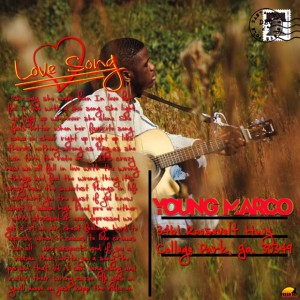 After 1 1/2 years of artist development, Young Marco nurtured his gift and found his voice. With the support of his father, they knew it was time to take things up a notch. Independently, Young Marco and his team began to revise his movement and "get serious!" In 2015, Young Marco began working on his debut EP "4 Our Generation" to be released early 2016. He has also started working on his upcoming debut album, "Tell The World" with Grammy-nominated producer Eric "Cire" Crawford.
Several individuals influence Young Marco's many styles and his simple love of life lessons combined. He finds inspiration ranging from Frank Ocean to Drake, Michael Jackson and The Passengers to Ed Sheeran, who Young Marco respects for his diverse career. These artists have influenced Young Marco into creating his own unique style, which was recognized at a tender age. Quickly noticing his lyrical genius, Young Marco set out to push to new heights and make his dream a reality.
Following through on the enormous expectations he has built up for himself, is a matter of keeping his ear to the music. Staying true to him, this journey now is a means for him to inspire others and send real life inspiration to the generations to follow. "With what I have experienced in my journey….if I can do it….MAN, anyone could, but it's not for the faint of hearts!" Young Marco knows he is a force to be reckoned with and is ready to show the world why he needs to "Tell The World….I AM YOUNG MARCO!"
CONNECT WITH YOUNG MARCO
Website: www.IamYoungMarco.com
Facebook: Facebook.com/IamYoungMarco
Instagram: @IAm_YoungMarco
Twitter: @IAm_YoungMarco
2R's Entertainment & Media PR