Actor-Singer Issac Ryan Brown Releases New Video for Single "Vibes" | WATCH!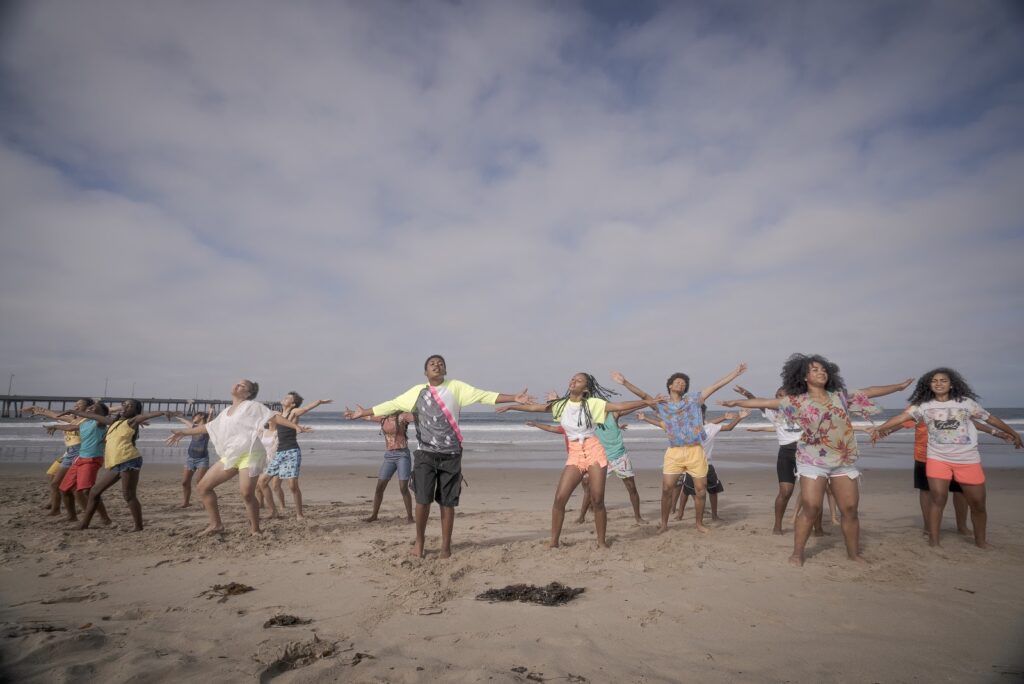 DISNEY CHANNEL VOICES PREMIERES ISSAC RYAN BROWN'S "VIBES" VIDEO
SONG PRODUCED BY K YOUNG AVAILABLE ON DIGITAL SERVICE PROVIDERS
LAST SINGLE "B.F.F." NEARS 1 MILLION YOUTUBE STREAMS
(Hollywood, CA) — Actor, singer, dancer Issac Ryan Brown, co-star of Disney series "Raven's Home," wraps the end of summer break with his music video for "Vibes," a feel-good anthem that premieres on Disney Channel Voices Wednesday. The audio is available via Apple Music, Amazon Music, Google Play, Spotify and Tidal. The catchy track for all ages is about spreading good energy.
The video directed by Malcolm Roberson, who also helmed the visual for Issac's last single "B.F.F.," features Issac and friends dancing on the beach. The video is a collaboration with actress Wendy Raquel Robinson's NAACP Award-winning Amazing Grace Conservatory that provided many of the featured dancers as well as choreographer Cassie Crump.
Issac explains the song produced by K Young. "Vibes is a positive feeling or energy that you get from being around someone," Issac says. "It's not necessarily a relationship feeling but more of a spiritual feeling. You can catch a vibe from anyone, even your cat."
In June, Issac released the music video and song "B.F.F." Fashion designer Kheris Roger portrayed Issac's best friend in the video. The video has been streamed more than 900,000 times on YouTube.
About Issac Ryan Brown
Originally from Detroit, Issac Ryan Brown got his big break at the age of six when he auditioned for "America's Got Talent" and Howie Mandel labeled him a "superstar." Since then, Issac has traveled between home and Los Angeles consistently working in film, television, commercials, and voiceovers. Issac has recurred on shows such as "Blackish" and "How To Get Away with Murder." His voiceover credits include "Bubble Guppies" and Miles from "Tomorrowland." Issac's film credits include Clarence Joseph in the feature film "Believe" and Shawnte in Halle Berry's film "Kings." Currently, you can see Issac starring as a series regular on Disney Channel's hit series, "Raven's Home" alongside Raven Symone as her son, Booker.
Connect with Issac Ryan Brown
Facebook | Twitter | YouTube | Instagram
Media & Repertoire