Rising Singer Dy'Jah Releases New Single "LIFE" | LISTEN!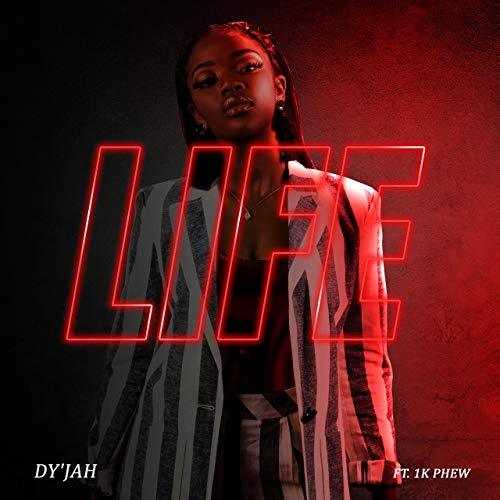 DY'JAH AND REACH RECORDS RECORDING ARTIST 1K PHEW RELEASE NEW URBAN INSPIRATIONAL SINGLE "LIFE"
NEW MUSIC FROM DY'JAH NOW AVAILABLE AT ALL DIGITAL MUSIC OUTLETS
Houston, TX – Continuing to build with each release, Dy'Jah Doucett has once again raised the bar for herself with the release of her new single, "LIFE." Motivational to its core, the song speaks to maximizing one's potential, striving to become more than average and living life to the fullest, amid critics and life challenges. Hip-Hop driven with a melodic trap-style beat, "LIFE" features Reach Records (Lecrae, Andy Mineo) recording artist 1K Phew. Paired with Dy'Jah's delivery of potent, personal and emotional lyrics, "LIFE" crosses genre boundaries and speaks to the churched and unchurched.
"Don't wanna just get by, I wanna live my life…" "I don't care about what they think, pushing through the pain imma do my thing," sings the 19-year-old songstress. A native of Lake Charles, Louisiana, Dy'Jah graduated high school with honors and is currently a full-time college student at Prairie View A&M (Houston, TX). Relentless in her pursuit of success, Dy'Jah continues to excel in academics while actively pursuing a career in music and entertainment. Furthermore, making the song, "LIFE," a personal testament to what can be accomplished with a strong will, persistence, and faith.
1K Phew states: "I'm excited to work with Dy'Jah. As young leaders in the body, it is our job to inspire and encourage the masses and I hope that's what people receive from the message of this song." Be on the lookout for new visuals from Dy'Jah and stream or download "LIFE" featuring 1K Phew now on your preferred digital music platform.
For more information on Dy'Jah please visit: www.DyJah.com
The J Hardy Agency