Justin Bieber Becomes 1st Artist in History with Five #1 Albums Before 19th Birthday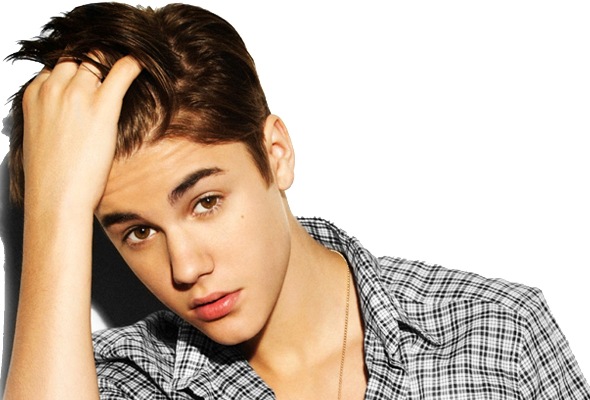 Justin Bieber Becomes 1st Artist In History With Five #1 Albums Before His 19th Birthday – As BELIEVE ACOUSTIC Debuts At #1 Soundscan With 1st Week Sales Of 211,000 Units And Hits #1 iTunes In Over 63 Countries!!
ALSO BECOMES JUST 10th ACT IN HISTORY WITH #1 ALBUM IN FOUR CONSECUTIVE YEARS !!
JUSTIN CROWNED WORLD'S #1 MOST-FOLLOWED PERSON ON TWITTER WITH 33.9 MILLION FOLLOWERS !!
RETURNS TO SATURDAY NIGHT LIVE ON FEBRUARY 9th AS HOST AND MUSICAL GUEST !!
NEW YORK, Feb. 6, 2013 /PRNewswire/ — As his brand new album, BELIEVE ACOUSTIC (released January 29th) soars to a #1 Soundscan debut on first week sales of 211,000 units, RBMG/Island Def Jam Music Group global superstar Justin Bieber – the #1 most-followed person on Twitter with more than 33.9 million followers, and this weekend's (February 9th) host and musical guest of NBC's Saturday Night Live, – now becomes "the only artist in history to have five #1 albums before turning 19," as declared by Billboard.
"With this week's incredible success of BELIEVE ACOUSTIC, Justin continues to impress everyone with the magnitude of his artistry," said Steve Bartels , President & COO, Island Def Jam Music Group. "His vision for BELIEVE ACOUSTIC was an organic extension of his growth as a musician on tour and in the studio, consummately devoted to his fans. The album reflects an artist who is not afraid to step outside of every stereotype, regardless of his age. Congratulations, Justin."
With BELIEVE ACOUSTIC shooting to #1 on iTunes in over 63 countries (including the U.S.), the Prince Of Pop, who turns 19 on March 1st, also becomes "just the 10th act to score a #1 album in four consecutive years," again according to Billboard. Justin joins a rare A-list of stars who accomplished the "consecutive" chart feat to date, led by Jay-Z (7 years), the Beatles (6 years), and Paul McCartney /Wings (5 years), to name the top three record holders.
BELIEVE ACOUSTIC offers acoustic versions of eight songs from Justin's worldwide multi-platinum #1 album of 2012, Believe, including worldwide superhits "Boyfriend," "As Long As You Love Me" (featuring Big Sean), and "Beauty And A Beat" (featuring Nicki Minaj). Delighted listeners will also find acoustic renditions of album tracks "Take You" and "Be Alright," as well as "She Don't Like The Lights" (originally a bonus track on the deluxe version of Believe). All acoustic tracks were co-produced by Justin Bieber and his guitarist Dan Kanter .
BELIEVE ACOUSTIC adds fuel to the fire introducing three previously unreleased songs: "Yellow Raincoat" produced by Justin and Tom Strahle ; "I Would" produced by Da Internz and Aaron Michael Cox ; and "Nothing Like Us," written and produced solely by Justin, which gives fans an unprecedented and intimate glimpse of young love. There is also a live studio version of "Fall," from Believe, likewise produced by Bieber and Kanter.
"Beauty And A Beat," which became Justin's first #1 Dance Club chart hit last week, shattered online records in October, when the VEVO video premiere delivered 10.6 million views in the span of 24 hours. Social media played a large part – Justin's 50.8 million-plus Facebook fans and 33.9 million-plus Twitter followers. YouTube views of "Beauty And A Beat" have now surpassed 155 million. In total, Justin's music videos and original programming have surpassed 3.3 billion views across VEVO, the world's leading all-premium music video and entertainment platform. Justin has likewise crossed the 3 billion view threshold on his YouTube channel—the first music artist to do so.
www.justinbiebermusic.com
SOURCE The Island Def Jam Music Group